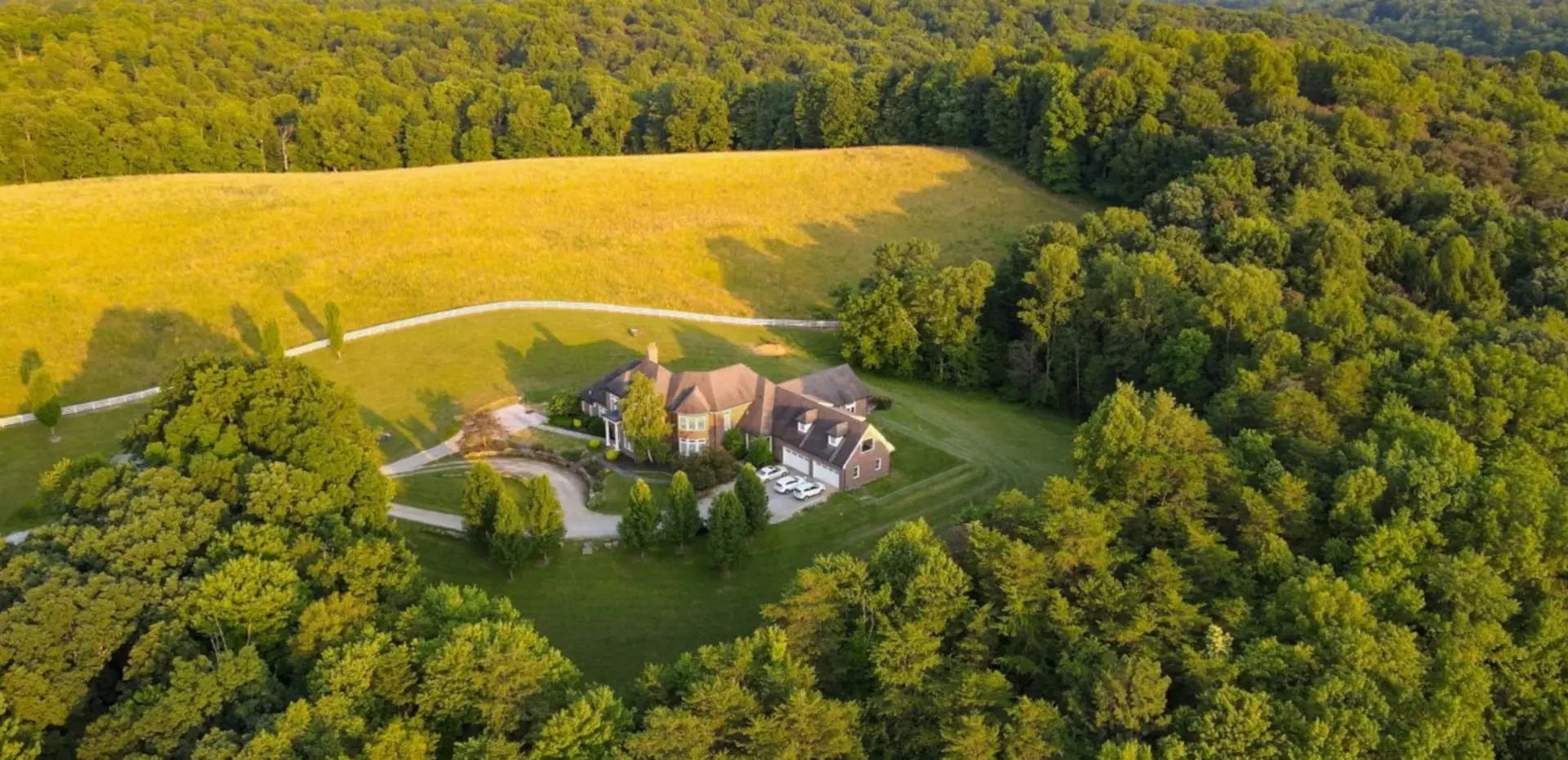 The Hocking Manor
Hocking Manor sets on 250 acres of breathtaking private woodland. Enjoy the magnificent nature views and water features of the property on miles of private trails. Hocking Manor is an exceptional location whether you enjoy hiking or just getting back to nature and enjoying the beauty in detail.
27 Guests | Pet Friendly | 10 Bath | Indoor Pool & Hot tub | Full Bar | Billiards Room | Poker Room | Miles of Private Trails & Hiking
Hocking Manor sets on 250 acres. You are free to explore the property along with miles of private hiking trails. We have horses that roam the property (fenced) and 2 ponds that are stocked and ready for fishing! As for the house, we sleep 26, have 8 bedrooms, 10 bathrooms, a game room, billiards room, bar, poker room, movie room, formal living, formal dining, top of the line kitchen, pool and hot tub wing, 3 patios, bbq, pig roaster, are accessible to disabilities, loft theater, and so much more! We hope that our gallery shows everything!
Feel free to contact us for more information at info@woodland-retreats.com or call 740.385.1892!
Amenities
Pool & spa facilities
Swimming pool
Parking & Facilities
Parking Included
Entertainment
Pool table and TV (Antenna)
Heating & cooling
Air conditioning, Ceiling fans, Fireplace and Heating available
Policies
Bathroom & laundry
Bed linen, Hair dryer, Clothes dryer, Essentials, Iron & Board, Bathtub and Washing machine
Home Safety
Carbon Monoxide Detector, Fire Extinguisher, First aid kit and Smoke Detector
Internet & office
Wireless Broadband Internet
Kitchen & dining
Blender, Child's high chair, Coffee machine, Cooking utensils, Dishwasher, Kitchen stove, Microwave, Oven and Refrigerator
Inclusive Comfort: Ensuring Accessibility for All
At Woodland Retreats, we are committed to creating an inclusive and welcoming environment for all our guests. Our accommodations are designed with accessibility in mind, ensuring that everyone can enjoy the beauty and serenity of our retreats without any limitations.
From spacious pathways and ramps to thoughtfully equipped facilities, we've taken every measure to make your stay comfortable and enjoyable, regardless of mobility challenges. Whether you're planning a family gathering, a corporate event, or a special celebration, rest assured that your needs will be met with the utmost care and attention. Your comfort is our priority, and we're proud to offer accommodations that truly cater to everyone
Rates
Weekday - $2400 / night
Weekend - $2650 / night
Holiday Rate is $2650 and may have a 3 night requirement.
Rates are based on 14 guests and after that it is $50/guest/night
Policy & Notes
Payment Schedule
50% due at time of booking.
Remaining balance due 45 days before arrival.
Cancellation Policy
All paid prepayments are non-refundable.
Damage deposit
No security deposit is due.
Notes
The cleaning fee is $900 and is based on square footage. Hocking Manor is 10, 300 sq. ft.
All Holidays are based on weekend rates