At Woodland Retreats, we have a passion for providing the ultimate luxury experience for families and friends to come together and create memories that last a lifetime. Our property consists of two remarkable venues, Hocking Manor and The Timberframe Lodge, both nestled in the rolling hills of Hocking County and surrounded by stunning natural beauty.
Hocking Manor is a 10,300 square-foot brick mansion, complete with beautiful floor-to-ceiling windows, plush carpeting, and stunning Brazilian teak wood flooring. The Manor also features a 40'x18' indoor heated saltwater swimming pool & spa, landscaped grounds, and multiple bluestone patios, making it the perfect place for a tranquil escape.
Prepare to be captivated by The Timberframe Lodge, a grand masterpiece poised to debut in late 2023. With an expansive 13,800 square feet, this lodge is a realm of endless beauty and intricate details. Delight in the grandeur of a 32&39; stone see-thru fireplace and the timeless elegance of a fully restored 1902 Steinway Grand Victorian piano. Gather around the dining room table for 20 or enjoy casual moments at the breakfast bar for 8.
Nestled amid serene meadows, mature trees, and a tranquil private lake, The Timberframe Lodge offers captivating views that extend to starry nights. This is more than a lodge; it's an immersive experience where nature and luxury harmonize.
THE HOCKING HILLS REGION
2023 FORBES TOP 50 BEST PLACES TO VISIT WORLDWIDE
2 Lodging options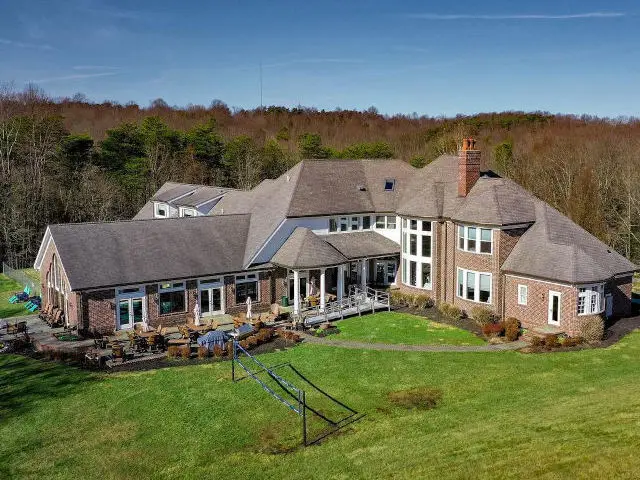 Hocking Manor
Welcome to the Hocking Manor! The perfect escape to your own private oasis - a weekend away, a week or a special event - nestled in the Hocking Hills, with endless amenities is all waiting for you! Please click on details for more information!
Know More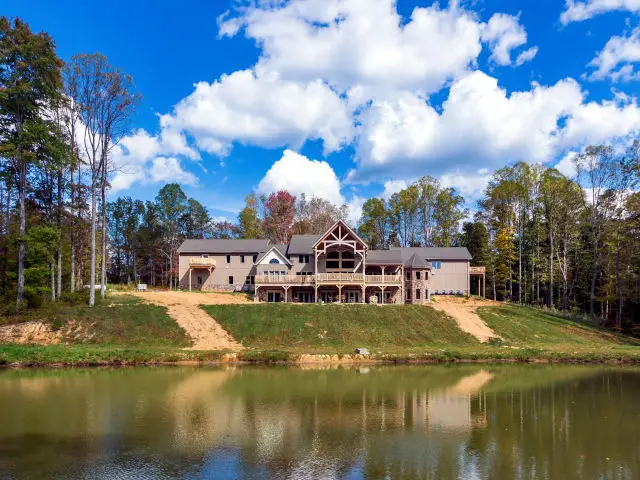 Timberframe Lodge
Welcome to the TimberFrame Lodge - the ultimate lodging experience for mid & long-term stays! When you work hard, your home away from home should serve your full well-being! Look no further we have your answer waiting for you!
Know More
OUR TESTIMONIALS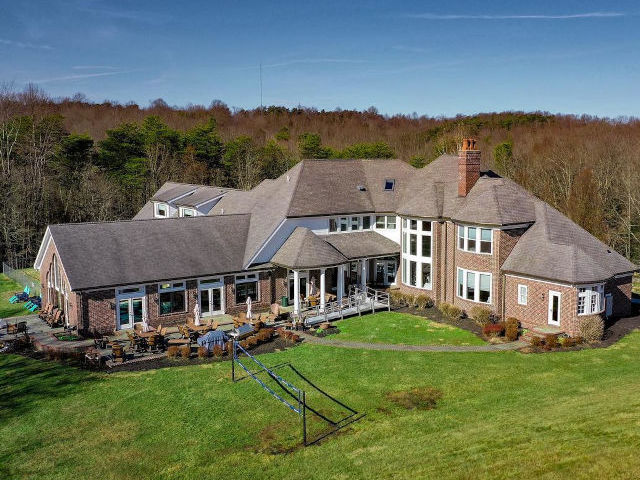 Woodland Retreats
+1 740-385-1892
16187 Kreashbaum Road, Rockbridge, Ohio, 43149, United States
$$$
5
out of
5
stars -
12
votes
Struggling to find a wedding venue that felt intimate and luxurious, I spent months calling and visiting venues. I wanted something that felt like a large, loving family gathering. I didn't want your typical boring, wedding where there was awkward down times and people bot feeling connected. I found Hocking Hills Manor on Airbnb and booked it with Penny. She was amazing! I showed up on Saturday, decorated, had tue wedding Sunday and then got up and cleaned and we left! The property was tucked away down a fairytale lane with horses and cabins! Theres even a little bridge 😍 There is a luxurious kitchen and MULTIPLE spaces for people to relax and connect. Plenty of views of the rolling hills and trees. The photos on tye Airbnb app dont do it justice! There is multiple master suites and is ADA accessible. My mother who is disabled really struggles to get around and it was so awesome that she got to come and really enjoy herself. The garage we draped and decorated and used for the reception area. The bar downstairs with the pool table, bar and lounge area was clutch! Dont even get me started on the spa like pool and hot tub!! 😍😍😍 my photos didn't come out that well but this was the best day of my life and I owe it to Penny and Hocking Hills Manor. For making out wedding every once of our dream wedding.
It's MASSIVE, very clean and beautiful. It's not your average rental, but you can bring the whole family on both sides and still have plenty of room. Oh and the indoor pool & hot tub just add to all the relaxation you could ever need.
We had a wonderful time!!! We had our Christmas party here. It was incredible!! We definitely recommend and plan on staying again!!
26 of us stayed here for a family vacation last month- The hostess Penny, was amazing and catered to our every need. The beds and bedding top notch and comfortable, which to me is a top priority in any vacation rental. much to do in the area and on the property itself- horses, goats, mules, paddle boat and much hiking and house stocked with many games-the kids- 8 of them under the age of 4 we're in heaven. we can't say enough good things about it -pool and patio are resort quality. We have stayed in many vacation rentals and we will definitely be back here
Hocking manor is by far the most elegant, perfectly appointed large family home we have ever rented. Our hostess Penny could not have been more helpful. She heard we were making pizzas and brought extra pizza pans, brought food for the kids to feed the animals, and made sure nothing was missing. The breathtaking property has something for everyone. The kids loved feeding the horses everyday, paddle boating on the fish ponds, hiking, swimming in the large indoor heated pool, (can we just say WOW! About the pool?!?!). The outdoor fire pit was a great gathering place on those crispy November evenings, complete with firewood, matches and pit accessories. And lastly, clean clean clean, we're picky about clean and it was clean!!! We will be back!!!!
More Reviews

We have been in the home rental business for over 45 years, and our passion for providing the ultimate luxurious escape shines through in every detail of our properties. Whether you're looking to plan an intimate gathering or a large celebration, our knowledgeable and handpicked experts are here to make your experience effortless and unforgettable.
💝Love, Laughter, and Savings
💰 Book within 45 days of your arrival and automatically get 20% off!
💝Love, Laughter, and Savings! Lock in Your 2024 Wedding Date and Enjoy 10% OFF. Your Journey to Forever Starts Here
🎉 "Celebrate 2024 Love – Book Now, Save 10%!
Call +1 740-385-1892 to receive the discount. 🍂 Embrace Fall's Beauty with 10% Off! Your Getaway Awaits at Hocking Manor or Timberframe Lodge. Don't Wait— Create Memories Now. 🍂
Promo Code: Fall10
Valid for a stay now through December 31st, 2023.