Outside Activities in Hocking Hills
If you are coming to the Hocking Hills for the first time or want to explore more than just the trails check out our new activities page. Our new page will help show you the different activities there are to do in and around Hocking Hills. There is something for everyone to do!
HockingHills.com has created an activities page where you can book all of your favorite Hocking Hills activities right from our website. Activities include River Trips, ATV/UTV Rentals, Rock & Cliff Rappelling, Rock Climbing, Eco-Tours, and Nature Therapy. This page is for all the planners and last-minute bookers. You can book months in advance or if your a last minute tripper, the day before!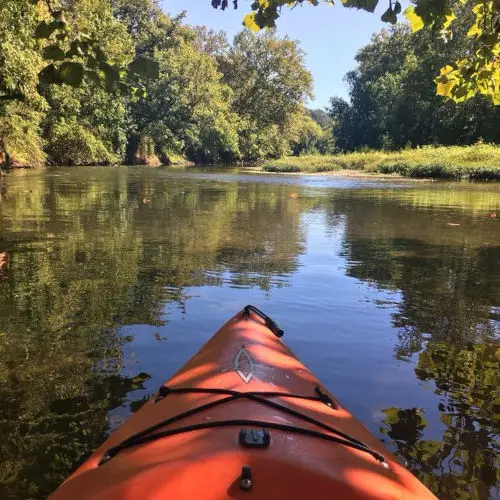 Canoeing, Kayaking, and Tube Floats
There are a select few businesses in Hocking Hills that offer Canoeing, Kayaking, and Tube Floats down the scenic Hocking River. Our favorite choice is Adventure Pro Outdoors. They offer 3 different trip options to choose from, the 3-mile, the 6-mile, or the 8-mile trip. Located in Nelsonville 20 minutes from Hocking Hills.
Book Here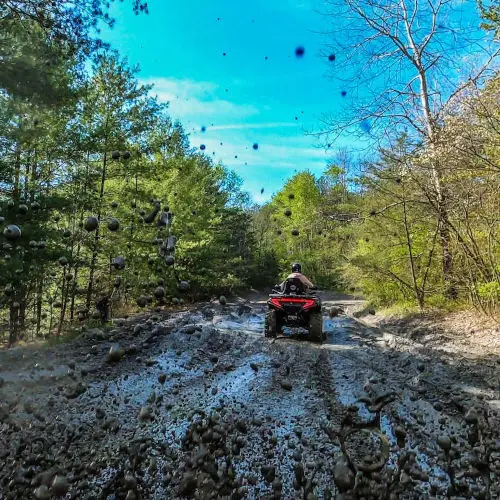 ATV and UTV rentals
Another adventurous Hocking Hills activity is ATV and UTV tours through the Wayne National Forest. Tours are half-day (3 hours) or full day (5+ hours.) Beginners are welcome and safety is prioritized. Trained guides will pilot you through the miles of trails while you enjoy the thrill of open air and audaciouos course. These ATV tours are ranked 4.9 stars for a reason. You will have the time of your life!
Book Here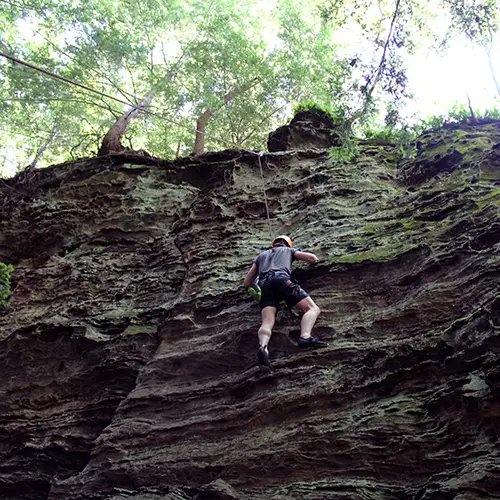 Rock Climbing, Rappelling, and Challenges
Take your Hocking Hills Adventure to new heights will rock climbing, rappelling, and custom rock challenges. Squeeze, scramble, and have fun in this unique Hocking Hills experience. Choose from your choice of rock climbing, rappelling, or rock challenges. Or, do all three! Rated 5 stars with 121 reviews, this adventure is sure to thrill!
View Options